VFC Program - HAN
Chicago Vaccines for Children Program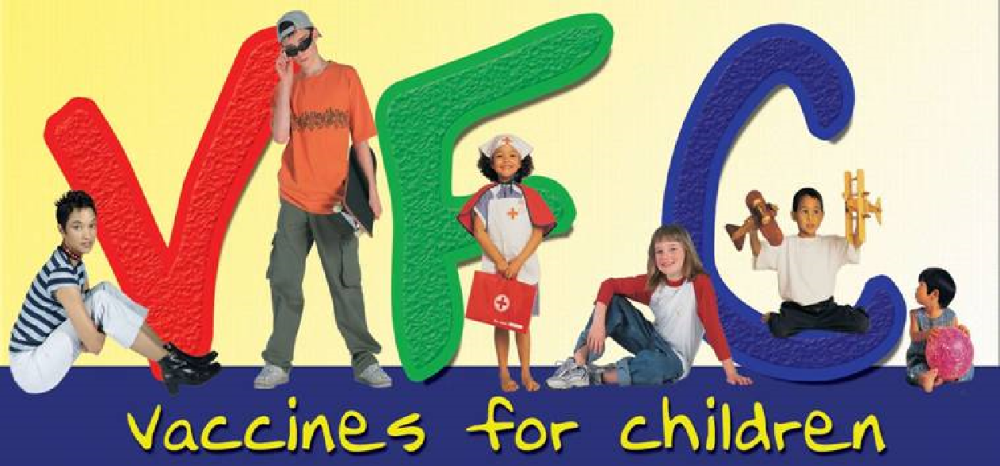 Welcome to the Chicago VFC Health Alert Network (HAN) page! This is your one-stop-shop for information, resources, VFC policies, and frequently-requested paperwork.
How to Register for the Chicago Health Alert Network (HAN)
VFC Eligibility
Children 18 years old and younger are eligibile for VFC vaccine if they are one or more of the following:
Medicaid eligible

Uninsured

American Indian or Alaska Native

Underinsured (i.e. health insurance doesn't cover immunization) - only at FQHC's and CDPH's walk-in clinics
How to Use MEDI to Determine VFC Eligibility
Know another provider interested in the VFC program? Share this VFC Recruitment Flier with them!
At the beginning of each year, VFC providers need to re-enroll. In 2020, follow these steps to re-enroll your clinic in the program.
Looking to register for the annual required VFC Regional Meetings? Please register only once, and use a unique (not shared) email address. Any changes should be communicated directly to chicagovfc@cityofchicago.org.
Click here to register!
VFC Guidance for the CHIP Program
The Children's Health Insurance Program (CHIP) provides health coverage to eligible children, through both Medicaid and separate CHIP programs. CHIP is administered by states, according to federal requirements. The program is funded jointly by states and the federal government.
Eligibility
The Children's Health Insurance Program (CHIP) serves uninsured children up to age 19 in families with incomes too high to qualify them for Medicaid. States have broad discretion in setting their income eligibility standards, and eligibility varies across states.
For more detailed information please click here.
Resources
I-CARE is Illinois' immunization registry - please input vaccinations for all your patients, not just VFC patients!
VFC Program Manager: Felicia Fredricks
VFC Vaccine Manager: Kevin Hansen
Email: chicagovfc@cityofchicago.org
VFC Management Unit Phone: 312-746-5385