Zika - HAN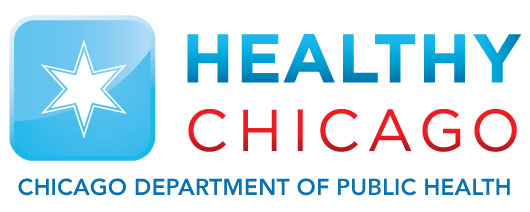 Resources for Providers
Resources for Discussing Zika with Patients
Zika Lab Testing in Chicago
Link to Zika Test Authorization Form for providers: https://www.chicagohan.org/zforms
Testing for Zika virus is available at Public Health Laboratories prioritized at this time for the following uninsured or underinsured (insurance will not cover Zika testing) individuals:
1.Symptomatic

(fever

, rash,

joint pain

, or conjunctivitis)

p
regnant women
. Exposure may occur 8 weeks prior to conception, or any time during pregnancy.
Exposure includes travel to an area with ongoing
Zika
virus transmission or unprotected
sex
with a partner who has traveled to an area of
active Zika virus transmission
.
2.
Men
or women with symptom
(fever
, rash,
joint pain
, or conjunctivitis)

onset

within 2 weeks of
exposure.
3.
Infants with microcephaly or intracranial calcifications
born to a woman who was exposed to Zika while she was pregnant.
4.
Infants
born to a mother with laboratory evidence of Zika virus infections during pregnancy
.
5.
Individuals
with Guillain-Barre' Syndrome (GBS)
symptoms
(
progressive
unexplained symmetric weakness of the arms and legs
) and consistent exposure
history.
Link to CDC Zika website: www.cdc.gov/zika
Zika virus is a mosquito-borne flavivirus transmitted primarily by Aedes aegyti mosquitoes. Aedes aegyti mosquitoes are not endemic to Illinois.
Zika virus infection should be considered in patients with acute onset of fever, maculopapular rash, arthralgia or conjunctivitis, who traveled to areas with active transmission in the two weeks prior to illness onset. The illness is usually mild with symptoms lasting from several days to a week. Severe disease requiring hospitalization is uncommon.
Zika infection during pregnancy can cause a birth defect of the brain called microcephaly and other severe fetal brain defects. Other problems have been detected among fetuses and infants infected with Zika virus before birth, such as defects of the eye, hearing deficits, and impaired growth. There have also been increased reports of Guillain-Barré syndrome, an uncommon sickness of the nervous system, in areas affected by Zika.
Because of possible associations with poor pregnancy outcomes, the CDC recommends that pregnant women in any trimester and women trying to become pregnant consider postponing travel to areas with active Zika transmission.
There is no vaccine to prevent Zika. The best way to prevent diseases spread by mosquitoes is to protect yourself and your family from mosquito bites.
Contact Us:
During normal business hours, Monday through Friday (excluding holidays)*:
*After hours, weekends, and holidays, call 311 and ask for the communicable disease physician on-call (or 312-744-5000 if outside the City of Chicago).