Varicella - HAN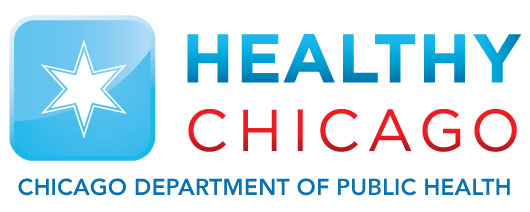 Varicella (Chickenpox)
Varicella, also known as chicken pox, is a highly contagious febrile rash illness caused by primary infection with varicella-zoster virus (VZV). It is a reportable disease in Illinois.
Case Classifications:
Confirmed Case: An acute illness with maculo-papulovesicular rash and epidemiologic link to another confirmed case or laboratory confirmation. Unvaccinated person with 200-400 lesions.
Probable Case: An acute illness with maculo-papulovesicular rash and lack of epidemiologic link to another confirmed or probable case or lack of laboratory confirmation.
Breakthrough Case: Vaccinated cases that are milder, less contagious, have lower fever and fewer lesions (<50). Lesions are often maculopapular instead of vesicular. Atypical appearance often leads to misdiagnosis. Consider laboratory confirmation given atypical appearance.
Please see the Varicella Clinical Guidelines for important information about varicella, including information on testing and specimen requirements.
For more information about collecting specimens click here.
WHAT IS THE ROLE OF THE CHICAGO DEPARTMENT OF PUBLIC HEALTH?
Provide education and technical assistance to providers
Conduct public health investigation on all positive cases by confirming patient diagnosis; ensure appropriate medical follow-up; locate persons who may have been exposed; and provide education on post-exposure prophylaxis.
Implement control measures for outbreaks
Provide training, education and access to the Illinois National Disease Surveillance System
Ensure provider reporting is completed on all chicken pox cases
For Clinical Questions or to Report Cases Contact:
312-743-9000
Varicella Clinical Features
Confirmed/Probable Case
Rash generally appears first on the head and is most concentrated on the trunk.
Those who have not been vaccinated with varicella vaccine will have a generalized rash that is pruritic and progresses rapidly from macules to papules to vesicular lesions before crusting.
Lesions are usually 1 to 4mm in diameter.
Healthy children will usually have 200 to 500 lesions in 2 to 4 successive crops.
Breakthrough Case
Breakthrough varicella is defined as a case of varicella due to infection with wild-type VZV occurring more than 42 days after varicella vaccination.
Less than 50 Lesions

Lesions are commonly papules that do not progress to vesicles

Shorter in duration with a lower incidence of fever
HERPES ZOSTER VIRUS (SHINGLES):
Characterized by vesicular lesions in one dermatome. Many labs automatically report + VZV PCRs to the health department. Talk to your lab about filtering out shingles results so they are not reported to CDPH.

Shingles is not a reportable disease