Mumps Information

Mumps Information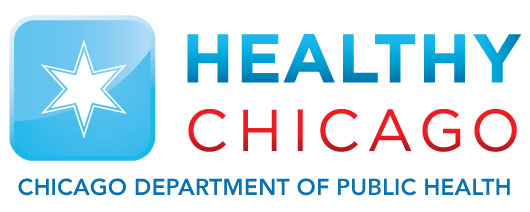 Mumps
Mumps is a viral illness transmitted by respiratory droplets and saliva. Incubation period ranges from 12-25 days. Symptoms include fever, headache, muscle aches, tiredness, loss of appetite, and swollen and tender salivary glands under the ears on one or both sides (parotitis). Infected individuals are typically contagious two days prior to parotitis onset until five days after. The most common complication in the post-vaccine era is orchitis. Less common side effects include mastitis, oophoritis, pancreatitis, deafness, meningitis, and encephalitis.
Prevention:
Two doses of MMR vaccine do not provide 100% protection against mumps; one dose is about 78% effective and two doses are about 88% effective.
Testing:
Mumps RT-PCR by buccal swab (offered by commercial labs) is optimal for diagnosis. Since April 2018, CDPH is recommending that if providers suspect mumps, they collect 2 parotid gland duct swabs and a urine sample. One buccal swab should be sent to a commercial laboratory for mumps RT-PCR diagnostic testing and the other buccal swab and urine should be stored at 4°C (or -70°C if possible) to ship to IDPH for additional testing after CDPH consultation. See 3/16/18 HAN alert for additional specimen collection instructions.
Health Alerts Regarding Mumps

Health Alerts Regarding Mumps
Important Information Regarding PRIDE 2018

Important Information Regarding PRIDE 2018
Upcoming Pride events, students returning home from college, and nearby outbreaks may increase risk of vaccine-preventable disease transmission.
This is the time of year to get all high-risk adults--including men who have sex with men (MSM) and HIV-positive individuals--up to date on recommended vaccines including:

o Meningococcal conjugate vaccine: Revaccination every 5 years
o Hepatitis A vaccine: One-time vaccination series (2 doses of Vaqta® or Havrix® or 3 doses of Twinrix®)
o Measles, Mumps, Rubella (MMR) vaccine: 2 documented doses, serologic proof of immunity, or at least 1 dose now if vaccination status is unknown. Consider 3rd dose of MMR to HIV-positive patients with CD4>200.
Please click HERE for more information
Mumps Reporting

Mumps Reporting
Mumps - Contact Us

Mumps - Contact Us
For Clinical Questions Contact:
Dr. Marielle Fricchione, Medical Director
312-746-5382
For Surveillance Questions Contact:
Enrique Ramirez, VPD epidemiologist
312-746-5911
For questions during non-business hours call 311. (312-744-5000 if outside the City of Chicago.)
Reporting: Suspect Cases should be reported within 24 Hours. Do not wait for laboratory confirmation.
Mumps Resources

Mumps Resources