Measles - HAN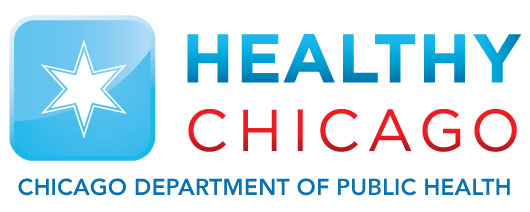 Measles
Measles Job Aid - please read if you are planning to call to discuss measles testing.
Background: Measles is a highly contagious virus that lives in the nose and throat mucus of an infected person. It can spread to others through coughing and sneezing. Measles can live for up to 2 hours in an airspace where the infected person coughed or sneezed. Measles is so contagious that if one person has it 90% of the people close to that person who are not immune will become infected. Infected individuals can spread measles to others from 4 days before through 4 days after the rash appears. Measles infection is a vaccine-preventable illness.
The average incubation period for measles is 10-12 days (range: 7-21 days) from the date of the initial exposure until early signs and symptoms appear.
· Early signs and symptoms of measles starts with fever (as high as 105°F) and malaise associated with cough, coryza (runny nose) and conjunctivitis (red/watery eyes), colloquially the three "C's".
· 2-3 days after symptoms begin tiny white spots may appear inside the mouth (Koplik spots).
· 3-5 days after symptoms begin, a maculopapular skin rash develops that begins on the face at the hairline and spreads downward to the neck, trunk, arms, legs, and feet. Small raised bumps may also appear on the top of the flat red spots. The spots may become joined together as they spread. As rash appears an individual's fever may spike.
When considering measles, healthcare providers should take into account the progression of symptoms. The onset of the three "C's" almost always appears before the onset of a rash and the rash starts on the face and head and spreads towards the extremities. Also, consider other viral exanthems as appropriate.
What do I do if an individual presents with rash and fever?
Query patients about a history of international travel, history of domestic travel to areas with ongoing outbreaks, contact with foreign visitors, transit through an international airport, or possible exposure to a measles patient in the three weeks prior to symptom onset. Suspect measles in patients with compatible clinical presentation and such a history.
What immediate steps should be taken if I suspect measles?
Promptly isolate patients with suspected measles to avoid disease spread.
Immediately report the suspected measles case to the Chicago Department of Public Health by calling 312-743-9000.

Collect

clinical specimens as soon as possible after rash onset. Nasopharyngeal or Throat swabs are preferred. The Illinois Department of Public Health Laboratory is the only laboratory that can perform measles PCR, which is the preferred test to confirm a measles infection. See the Measles Provider Job Aid for instructions.

Instruct patients (if discharged) with suspected measles to self-isolate until the end of infectious period (4 days before through 4 days after the rash appears) and avoid contact with infants under a year of age and those who have not been vaccinated.
Testing:
Collect specimens as soon as possible after rash onset. Nasopharyngeal or Throat swabs are preferred.
If providers suspect measles, that they call CDPH immediately for guidance and coordination of diagnostic testing which includes measles IgM antibody testing and the measles RNA real-time polymerase chain reaction (RT-PCR).
Viral culture is an alternative method if PCR is not available. A positive RT-PCR test or a positive culture confirms the diagnosis.
Prevention
The best way to prevent measles infection is through vaccination with the MMR vaccine. Children should receive 2 doses:
· 1st dose at 12-15 months of age
· 2nd dose between 4-6 years of age
Adults might also need the vaccine if they were not immunized as children. Vaccines containing measles antigen that are currently licensed in the United States are the multi-antigen vaccines MMR II and MMRV (manufactured by Merck). Both are live attenuated virus vaccines.
Measles Submitting to IDPH Lab
Guidelines for Submitting Measles Specimens to IDPH Lab
1.

Suspected measles is reportable immediately (within 3 hours). Call 311 for consultation with a medical director or 312-743-9000. If approved, you will obtain an authorization code which is required for shipping specimens to the IDPH Laboratory.

2.

Complete the IDPH Communicable Diseases Laboratory Test Requisition Form. On the top of the form in the box labeled "Laboratory Specimen Number" write the authorization code that was provided by CDPH.

3.

Reference the following Instructions for Specimen collection and shipping when collecting a specimen. Remember to label the specimen.

4.

Once specimens have been collected, an authorization number has been obtained, and the requisition form has been completed, ship specimens to:

Illinois Department of Public Health Laboratory

Attn: Virology

2121 W. Taylor Street

Chicago, IL. 60612

IDPH Lab Contact Number: (312) 793-4760

5.

Clinicians or infection control practitioners that have access to enter reportable diseases into the Illinois National Electronic Disease Surveillance System (I-NEDSS) should also enter the case's information. Clinicians or infection control practitioners can register for a portal account here I-NEDSS Web Portal. If training is needed please contact the CDPH VPD program.

6.

Complete the CDPH Measles Case Report Form as soon as possible.
Contact Us
For Clinical Questions:
Dr. Marielle Fricchione 312-746-5382
To Report Suspect Cases call:
312-743-9000 or 311
For questions during non-business hours or to reach a person right away call 311.
(312-744-5000 if outside the City of Chicago.)
Suspect Cases should be reported within 24 Hours.
Do not wait for laboratory confirmation.
Case Definition
Confirmed Case:
An acute febrile rash illness with:
Isolation of measles virus from a clinical specimen; or

Detection of measles from a clinical specimen using PCR; or

IgG seroconversion or a significant rise in measles immunoglobulin G antibody using any evaluated and validated method; or

A positive serologic test for measles immunoglobulin M antibody; or

Direct epidemiologic linkage to a case confirmed by one of the methods above.
CDC Consider Measles Images