Pfizer - HAN
Interested in the Pfizer-BioNTech COVID 19 Vaccine?
This page contains information for the Pfizer-BioNTech COVID-19 vaccine.
Please check in frequently as information will be posted as it becomes availible.
Vaccinating Persons with History of Allergies
CDC has issued an MMWR on anaphylaxis reactions for the Pfizer-BioNtech vaccine. 21 cases of anaphylaxis are reported of a total of 1,893,360 vaccine doses administered. 17 of these 21 had a history of allergies or allergic reaction and 7 of these had a history of anaphylaxis. 71% of reported anaphylaxis episodes occurred within the first 15 minutes of vaccination. Read the full report here.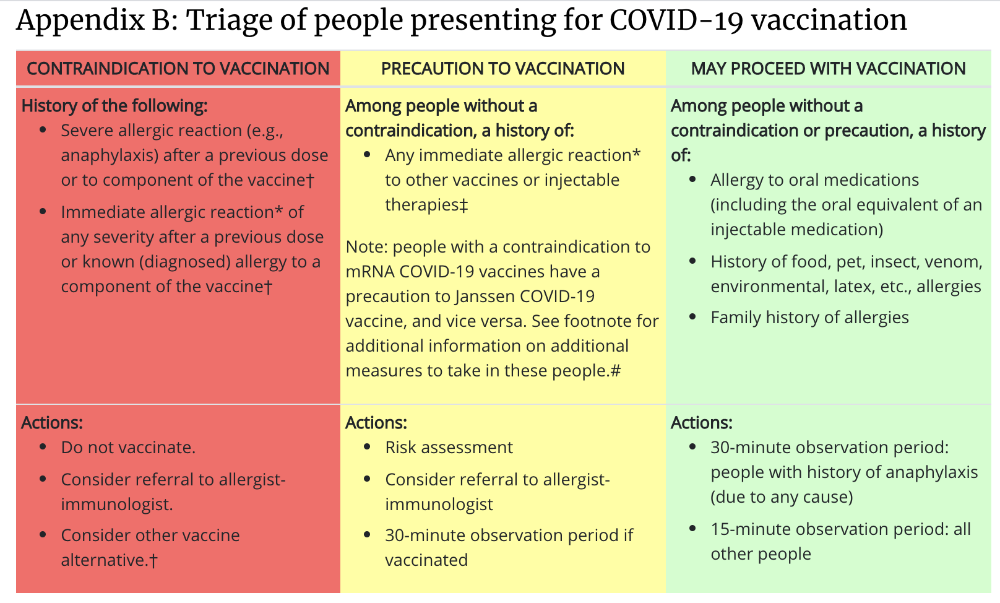 Find full considerations from CDC here including detailed updated information on clinical considerations. Guidelines were updated by CDC on 3/5/21 - including clarifications on contraindications and precautions.