COVID Vaccination Info - HAN
Interested in becoming a COVID-19 Vaccine Provider?
Please follow the steps below to enroll.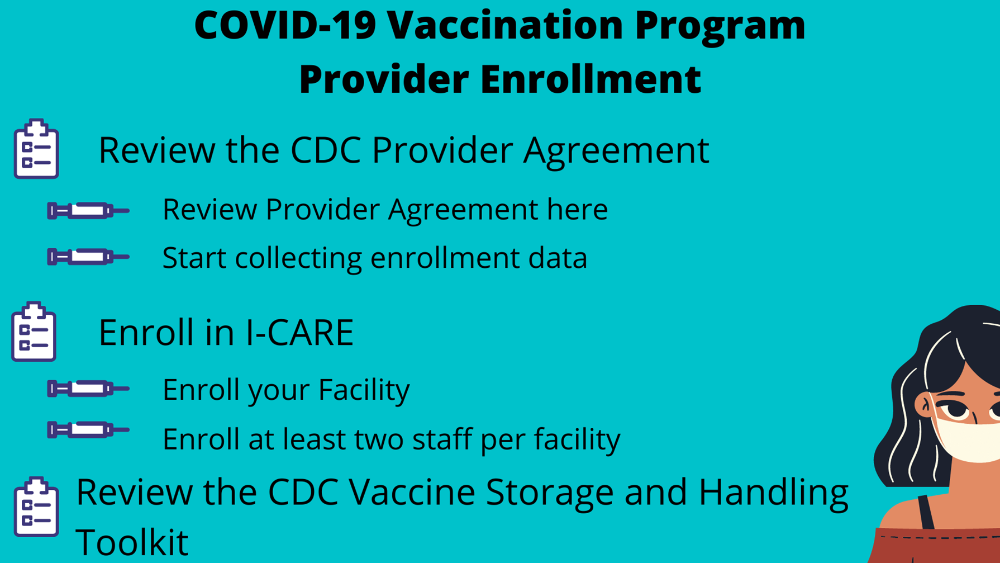 A printable guide to enrollment can be downloaded here a web version is available here.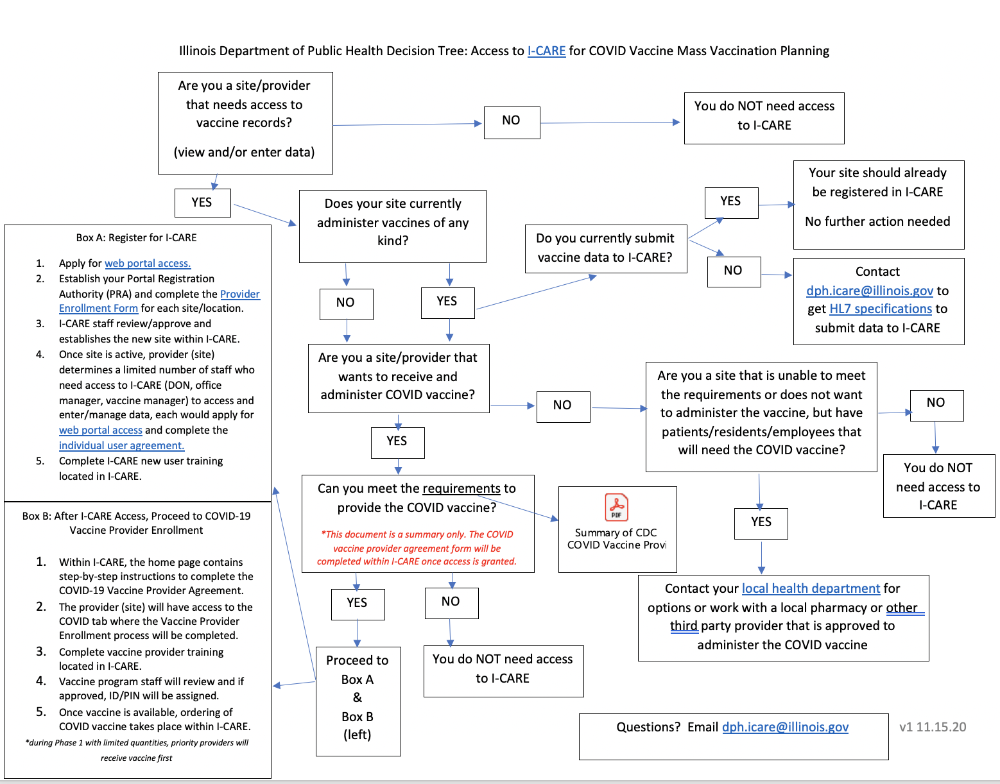 Please note: Completion of COVID-19 vaccine enrollment does not guarantee a facility will receive COVID-19 vaccine. Doses will be allocated based on vaccine availability, vaccine storage capacity, and facilities serving priority groups as defined by the National Academies of Sciences, Engineering and Medicine and the Advisory Committee on Immunization Practice (ACIP).
Important note for Hospitals: Hospitals that previously enrolled sites in REDCap do not need to complete the COVID-19 provider enrollment in I-CARE. CDPH completed the COVID-19 enrollment in I-CARE for these sites.
COVID 19 Vaccination General Information
Please see the following documents for more information about the COVID Vaccination Program
Vaccinating Persons with History of Allergies
CDC has issued an MMWR on anaphylaxis reactions for the Pfizer-BioNtech vaccine. 21 cases of anaphylaxis are reported of a total of 1,893,360 vaccine doses administered. 17 of these 21 had a history of allergies or allergic reaction and 7 of these had a history of anaphylaxis. 71% of reported anaphylaxis episodes occurred within the first 15 minutes of vaccination. Read the full report here.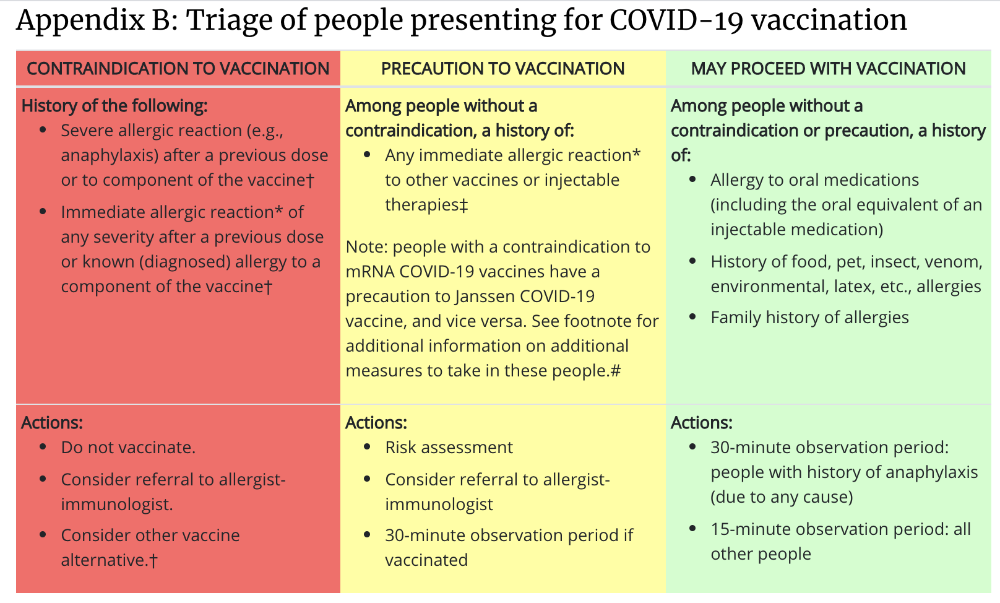 Find full considerations from CDC here including detailed updated information on clinical considerations. Guidelines were updated by CDC on 3/5/21 - including clarifications on contraindications and precautions.
COVID-19 Vaccine Health Alerts
URGENT: CDC and FDA Pause Use of Johnson & Johnson COVID-19 Vaccine - April 16, 2021
Safety is our top priority. In accordance with the CDC and FDA, the City of Chicago paused the use of the Johnson & Johnson (J&J) vaccine while the CDC and FDA reviews all of the information. The ACIP held an emergency meeting on April 14 and recommended to continue the pause of J&J while more data is collected, and they will reconvene when sufficient data becomes available, currently scheduled for Friday, April 23. Vaccination remains critical to protecting Chicagoans and we'll share more information as it becomes available.
COVID-19 Situational Awareness Webinars
Please stay up to date with healthcare webinars!
Register for the webinars here
Previous Situational Awareness Presentations
January 8, 2021 and supplemental handout
Vaccination Options for Healthcare Personnel Not Affiliated with Hospitals or Health Systems
Healthcare workers continue to be eligible for vaccination as we move through phase 1b and into phase 1c.
If you are a healthcare worker who is having difficulty accessing vaccination please email us at covid19vaccine@cityofchicago.org.