LTCF - HAN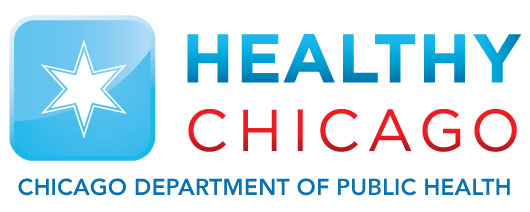 Long-term care facilities (LTCFs), including nursing homes, skilled nursing facilities, and assisted living facilities, provide care to some of the most vulnerable populations, including elderly people and those with chronic medical conditions. Resources below aim to provide interim guidance for the prevention and control of COVID-19 in LTCFs. Given the high risk of spread once COVID-19 enters a LTCF, facilities must act immediately to protect residents, families, and staff from serious illness, complications, and death.
COVID-19 Data:
Guidance Documents for Long Term Care:
IDPH LTC Guidance:
CDC LTC Guidance:
COVID-19 Infection Control Facility Assessment:
Resource Requests:
Contact & Reporting
For COVID-19 Long-term Care Guidance and Support:
312-744-1100
How to Report COVID-19 Cases to CDPH:
Both individual lab-confirmed COVID-19 cases and clusters are reportable conditions.
Providers must report all positive cases into INEDSS or, if your facility does not have access to INEDSS, via the COVID-19 Online Case Report Form (a confidential online survey powered by IDPH REDCap).
All facilities must submit a weekly COVID-19 Facility Summary Report, capturing all known residents and staff with confirmed COVID-19 infections to date along with any currently symptomatic residents or staff. This report is due each Thursdays by 12 p.m. and can be submitted using the CDPH Facility Summary Report Upload Site.
If you have a resident or staff member with a breakthrough infection (COVID+ result >14 days after being fully vaccinated), please complete the Breakthrough Case Investigation Form.
We also ask that any potential reinfections (e.g., new positive results >90 days after the original infection) be reported through the optional SARS-CoV-2 Reinfection Case Investigation Form.
Resources
Upcoming:
COVID-19 LTC Q&A Webinar
IDPH Webinar
Scheduled: 04/23/2021 1:00 p.m. - 2:00 p.m. CT
Register
COVID-19 Chicago Long Term Care Roundtable
Chicago LTCR
Scheduled: 04/29/2021 12:30 p.m. - 1:30 p.m.
Join
COVID-19 LTC Q&A Webinar
IDPH Webinar
Scheduled: 04/30/2021 1:00 p.m. - 2:00 p.m. CT
Register
Now Available:
COVID-19 LTC Q&A Webinar
IDPH Webinar
Issued: 04/16/2021
Video | Slides
COVID-19 Chicago Long Term Care Roundtable
Chicago LTCR
Issued: 04/15/2021
Slides
COVID-19 LTC Q&A Webinar
IDPH Webinar
Issued: 04/09/2021
Video | Slides
COVID-19 LTC Q&A Webinar
IDPH Webinar
Issued: 04/02/2021
Video | Slides
COVID-19 Chicago Long Term Care Roundtable
Chicago LTCR
Issued: 04/01/2021
Slides