LTCF - HAN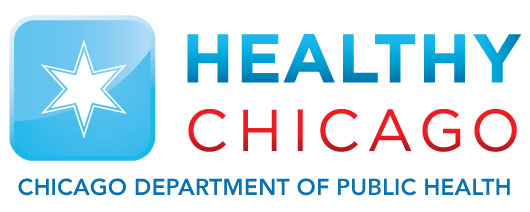 2019 Coronavirus Disease (COVID-19)
Long-term care facilities (LTCFs), including nursing homes, skilled nursing facilities, and assisted living facilities, provide care to some of the most vulnerable populations, including elderly people and those with chronic medical conditions. Resources below aim to provide interim guidance for the prevention and control of COVID-19 in LTCFs.
Fundamental elements for preparing to care for a resident suspected or confirmed to have COVID-19 include:
Implement Universal Use of Facemasks for All Healthcare Personnel. CDC has determined that individuals can be infectious prior to the onset of symptoms and many LTCF residents are unable to adequately convey symptoms. Universal use of facemasks while in the facility could prevent transmission between HCP and residents.

Inventory Personal Protective Equipment. If COVID-19 cases are identified at the facility, contact/droplet precautions should be implemented for all residents. LTCF staff must be provided with the personal protective equipment (PPE) needed to keep themselves and the residents safe, including gloves, gowns, facemasks, and eye protection.

Review COVID-19 Transfer Guidance. Transfer of patients with COVID-19 from hospitals to long-term care facilities (LTCFs) should occur when patients are medically stable after acknowledgment of LTCF readiness to accept. LTCFs should not transfer patients with suspect or confirmed COVID-19 infection to hospitals unless medically indicated.

Restrict Visitors per Federal Guidelines. On March 13, 2020, the Centers for Medicare and Medicaid Services (CMS) released a memorandum directing all nursing homes to restrict visitors and non-essentail healthcare personnel, except when medically necessary.

Reduce Internal Activities. Facilities should cancel large group activities (e.g., enrichment classes) and communal dining.

Exclusion of Symptomatic Staff. Screen healthcare workers for fever and respiratory symtoms at the begining of shift. If symptomatic, don a facemask and leave work place.

Cleaning and Disinfection. LTCFs should be cleaned and disinfected according to CDC guidance using hospital-grade disinfectants. The Environmental Protection Agency has provided a list of products to use against SARS-CoV-2.

Rapid Identification and Management of Ill Residents. Actively monitor all residents for fever and respiratory symtoms. For Chicago facilities, notify CDPH of any cluster or residents with symptoms of respiratory infection.

Establish capacity to collect and submit specimens for COVID-19 testing. Facilities should secure ability to collect nasopharyngeal (NP) specimens and to ship specimens via courier.

Notification of Residents, Family and Staff. Facilities must notify residents, family and staff when COVID-19 cases are identified within the facility
COVID-19 Infection Control Facility Assessment:
Guidance Documents for Long Term Care:
IDPH LTC guidance:
CDC LTC Guidance
Resource Requests:
For urgent supply needs, such as PPE or staff, CDPH may be able to provide some stop gap support. Facilities should have sufficient PPE to implement contact/droplet precautions for all residents. To request, please please fill out a 213 Resource Request form and email to:
For staffing requests, indicate on the 213 resource request form:
Number and skills of staff requested
Shift
Who will be facility POC for coordination
To request nasopharyngeal swabs from the IDPH Laboratory, please complete the online IDPH COVID-19 Nasopharyngeal Swab Request Form
The following short videos are ideal for staff viewing regarding different topics and COVID-19
FOR COVID-19 LONG-TERM CARE GUIDANCE AND SUPPORT
312-744-1100
HOW TO REPORT COVID-19 TO CDPH
Both individual lab-confirmed cases and clusters are reportable conditions.
Providers must report all positive cases into INEDSS.
If your facility does not have access to INEDSS or you need to report a cluster of 1 or more cases (at least one of which is lab-confirmed) in a congregate setting (such as a long-term care facility, childcare setting, correctional facility, etc), please complete the COVID-19 Online Case Report Form (a confidential online survey powered by IDPH REDCap).
***Concerning calls to 311 for COVID-19, 311 calls should be reserved for discussion of management of confirmed COVID-19 cases only or urgent matters related to disposition of PUIs or cases. For these issues, call 311 during business hours / after hours / weekends / holidays and ask to speak with the medical director on call (312-744-5000 if outside the City of Chicago).
In the event of a PUI for COVID-19, healthcare providers should immediately notify infection control personnel at their healthcare facility.
Several commercial and hospital-based laboratories are now offering COVID-19 testing using a molecular assay. A list of commercial and hospital-based laboratories may be found here.